The recording studio "Pythagor"
is one of the most succesfull studios on Russian audio productions market in television, film and music postproduction.
Pythagor was one of the first studios in Russia to enjoy the benefits of computerised recording, editing and mixing technologies.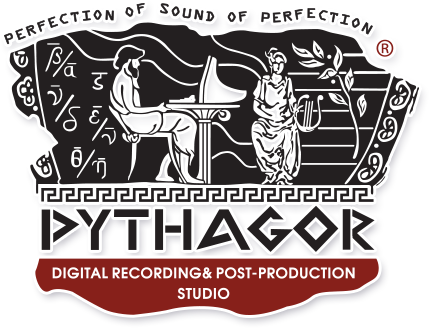 Studio was founded in 1993
​​​​​​ and since 1996 it has been a private company,
OOO "Pythagor Studio"

The main competitive advantage of this studio is the skill and experience of its associates. In almost 22 years of operation, the studio has preserved its complete staff of sound producers, who are, without a doubt, the key to high quality production in the field of audio recording.

This studio offers services of traditionally high quality in its field, which has allowed it to continuously work at full capacity providing the best price/quality rate an the area of audio recording and dubbing.

In 2018 Pythagor was certified by Netflix NP3 program

In 2021 studio left historical building at Bolshoy Savvinskiy and completely moved to new location. We built 12 stages on more then 1200 sq.m.

We are pleased to inform our customers that we now have Atmos mixing stage.
The studio has a extremely good reputation among its clients as well as among actors, dubing producers, tranlators, and editors. This allows us to attract the best people in the market to do the job.